Our Courageous Caregivers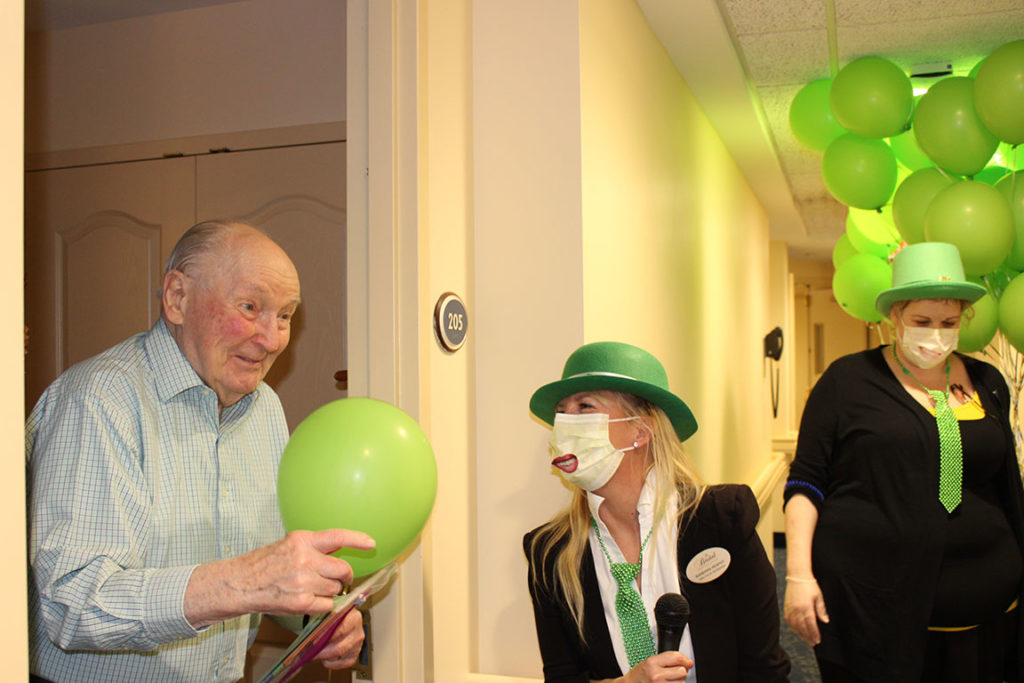 When we first launched our platform 15 years ago, we set out to align our firm with the strongest senior housing operators in the industry. During this time, not only are we grateful to have accomplished our goal, but we have learned so much about the industry, healthcare, hospitality and humanity of the business. Our operators have provided front line workers with experiences, opportunities and personal and professional growth, and while compassion cannot be taught, our operators have nurtured it with strong company cultures. The bond between the staff/caregivers and the residents and their families is paramount.
On July 16, 2020, over 430 Harrison Street employees, family members and friends across the US and Europe participated in our Staying Apart, Together 5K to show appreciation and support for our senior housing partners and frontline employees as they tirelessly care for our 12,000 residents. Even with the best frontline workers in the industry, the stress, fatigue and emotional trauma associated with caring for the needs of senior residents, while maintaining strict protocols, during the pandemic has taken its toll on staff and their families. The firm donated $100 per 5K participant that will be shared across our partners for the direct benefit of their employees. To all the caregivers in our communities, thank you for your tireless efforts to support those who need it most!
We would like to feature some of our best-in-class partners
for the care they continue to provide residents and employees: